Cyclists will soon be banned from historic central places in the Czech capital by officials quoting pedestrian security yet 1,000 autoes will not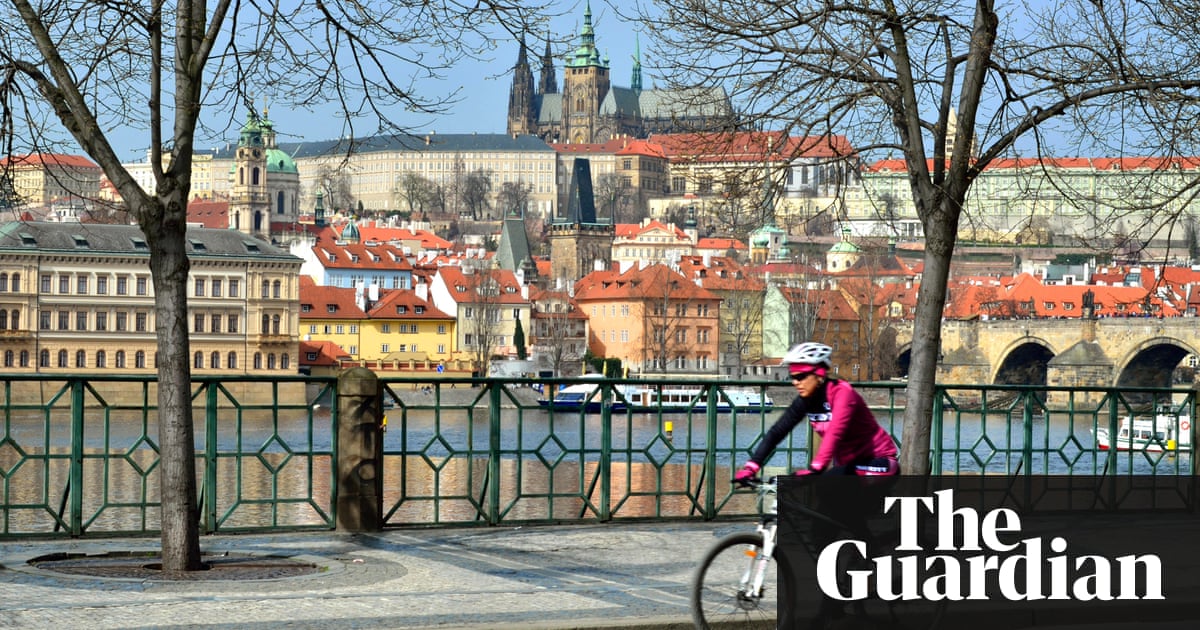 Standing astride his bike in Prague's storied Wenceslas Square, Jakub Panek waxes lyrical about the elations of cycling to work in one of Europe's most historic and enchanting cities.
" There have been situations where I've had to stop and get off my bike because of the number of tourists, but no one has ever complained" says Panek, a production specialist with Post Bellum, an NGO documenting the Czech Republic's experiences under totalitarianism." My experience has always been pleasant. It's faster than automobiles or public transport and I feel more free ."
Yet a leisurely ride through Prague's baroque streets could soon be banned under limiteds due to be enacted by the city centre's municipal authority in the coming weeks.
Read more: www.theguardian.com