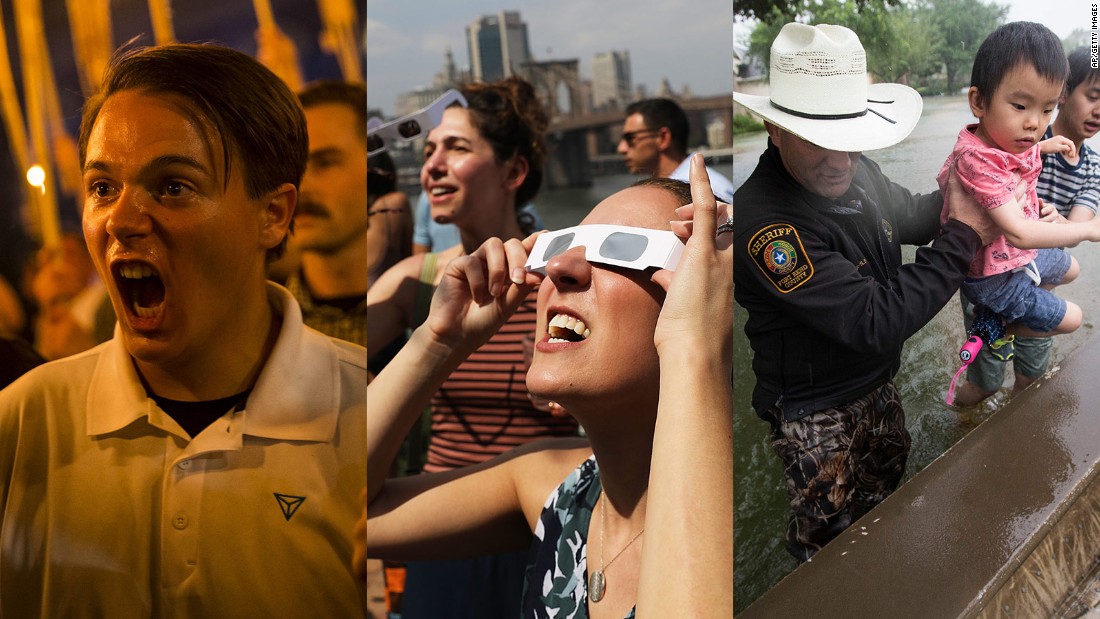 ( CNN) One August in America tested the nation's mettle. Years from now, that's what historians will say.
Both the eclipse and Harvey reminded us how minuscule we are. And maybe we needed some perspective.
It's been a divisive spell in American history, a day when we've disagreed bitterly on the country's direction and shunned dialogue and debate, choice instead to seek affirmation of our opinions in echo chambers.
There's been no middle ground, merely quicksand. We were bound to boil over, historians might write.