UCI president Brian Cookson has defended his four-year tenure amid an unexpected challenge to his re-election from David Lappartient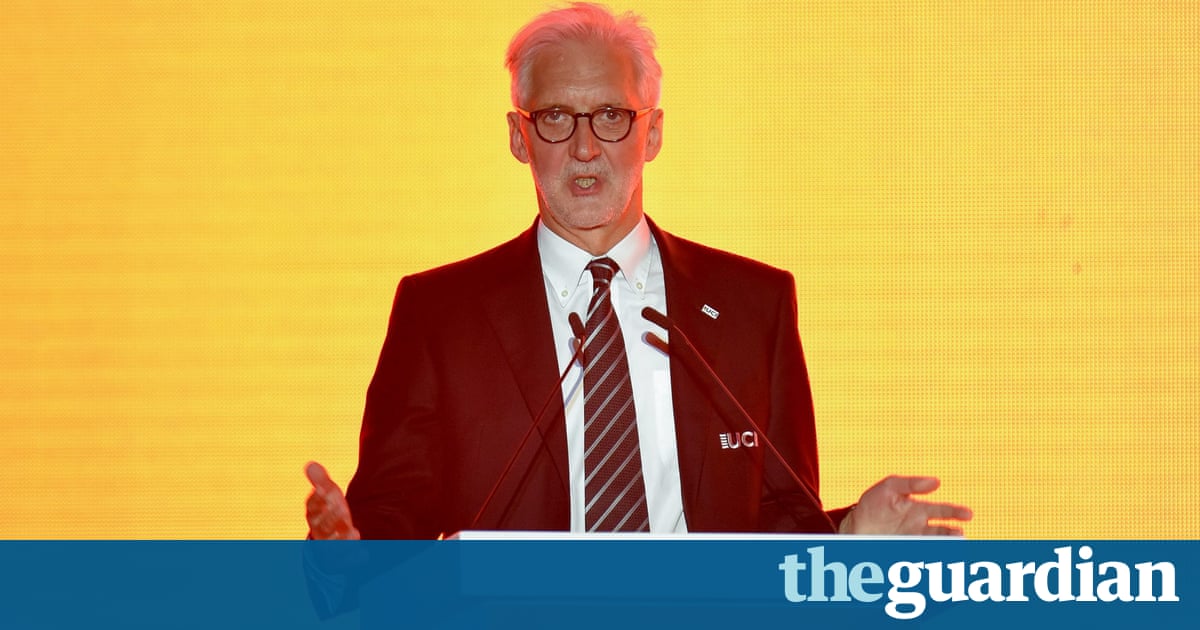 Brian Cookson launched an impassioned defence of his record as the president of the UCI, cyclings world governing body, after criticism from Lance Armstrong, who called for an end to the Britons time in charge.
Cookson will face a tougher than anticipated battle to be re-elected after David Lappartient, the vice-president, announced he is standing in opposition.
The 65 -year-old did not expect to face a challenge, particularly from Lappartient, but Armstrong has given the Frenchman his backing. The shamed American, who was stripped of his seven Tour de France titles after doping, participated at the amaze announcement by tweeting: ABC( Anybody But Cookson ).
Reacting to Lappartients move, Cookson, who is bidding for a second term as the president in Septembers election, suggested he had the stomach for a fight.
He said: I strongly believe my record of restoring integrity and credibility to the UCI, and developing cycling over the past four years, along with my plans for a final four-year word as chairwoman, will be judged favourably by the cycling household at the UCI congress in Bergen in September.
I note that so far David Lappartient has not set out very much detail in his scheme or any vision he may have beyond his well-known personal aspiration for the role. I look forward to debating what matters for the future of cycling over the coming months.
Cookson was elected for a first word as the president in September 2013 after 16 years as the head of British Cycling. A report into the culture of British Cycling received deep-seated problems had existed during his tenure, resulting some to cast doubt on his suitability to lead the UCI. Damian Collins MP, the chair of the culture, media and athletic select committee, called for Cookson to be dethroned.
UK Sport, the funding body, contributed 77,000 to Cooksons election bid in 2013 but will not offer any monetary contribution to his re-election campaign, although they have pledged to give expertise.
Lappartient said: I have always voiced my fears on the various challenges I have witnessed at UCI, and as a vice-president of the organisation, I have been made aware of a number of issues that must be urgently addressed if cycling is to remain a believable sport.
The 44 -year-old added: It is crucial we have at UCI a chairwoman with a real leadership, who is truly engaged and with a clear vision for cycling.
Read more: www.theguardian.com