Police say Adam Pritchard, 35, from Torquay, Devon, was cycling along trail with his sister when he fell into creek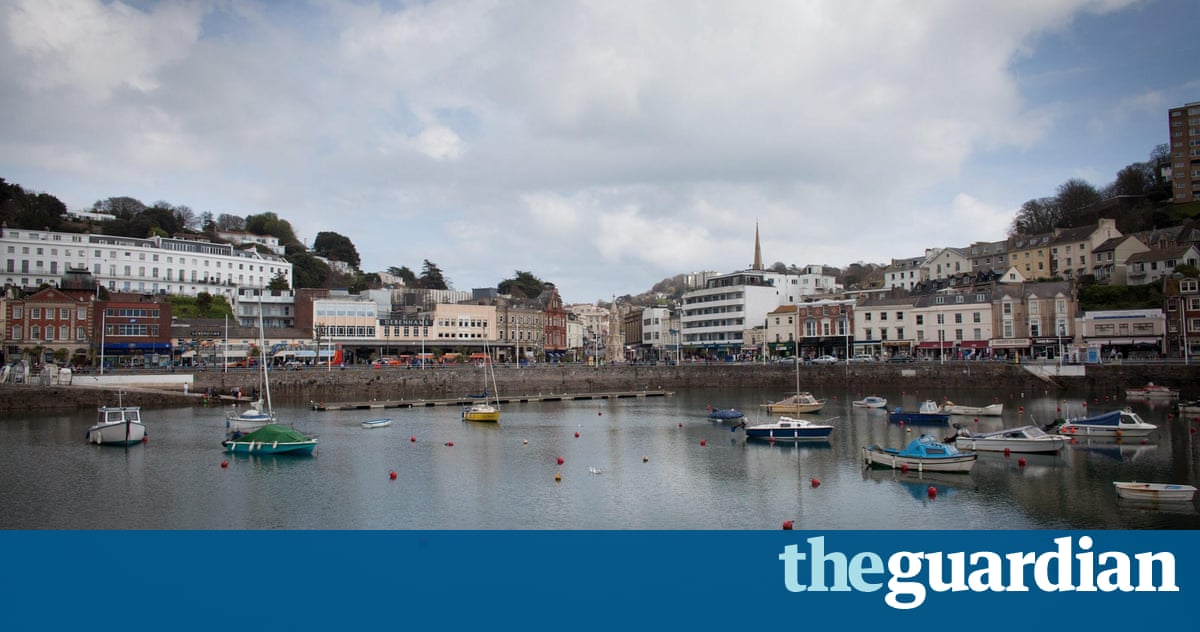 Tributes have been paid to a British cyclist killed in an accident in the US state of Iowa.
Adam Pritchard, 35, from Torquay, Devon, was identified after his 12-year-old sister, who had been riding along the trail with him, approached police officers attending the scene.
Police in the city of Clive said the girl explained she was looking for her brother after she had been separated from him as he rode out ahead of her.
Pritchard had been visiting family in the Des Moines area.
Writing on Facebook, Jordana Harman, a friend of Pritchards in Devon, said: RIP Adam Pritchard what an amazing guy, always remembered, never forgotten and reading all the lovely words on here shows you what a truly amazing, well thought of guy you were to so many people xxxxxxxxxxxxxxxx.
Steve Randle, from Torquay, wrote: RIP Adam Pritchard, life was so sadly taken too soon, you will be sadly missed by so many, youll always be in our hearts and lives, mate. We are all in a state of shock, thoughts out to those blessed to know him.
A statement from the police department said: All indications point to this incident being a single bicycle accident with no other persons involved. It appears that Mr Pritchard lost control of his bicycle as he was westbound on the Clive Greenbelt Trail and approached a wooden bridge about 1,280ft (390 metres) due west of 100th Street. He veered south-west off the trail where he dropped about 8ft on to the rocks and into the creek.
The cause of death remains under investigation by the medical examiners office, but police say there is no reason to suspect foul play.
Police were called to the scene at about 2.15pm on Thursday and found a man in cycling clothes and helmet in the creek. About 20 minutes later they were approached by Pritchards sister who gave a description matching his. Other family members who had arrived at the scene also identified the body.
A spokesman for the Foreign Office said: We stand ready to provide support to the family at this difficult time.
Read more: www.theguardian.com