The 2017 Tour has lost its two biggest personalities in one crash but even if Sagan did not mean to bring down Mark Cavendish, sprinters have raced on the edge for too long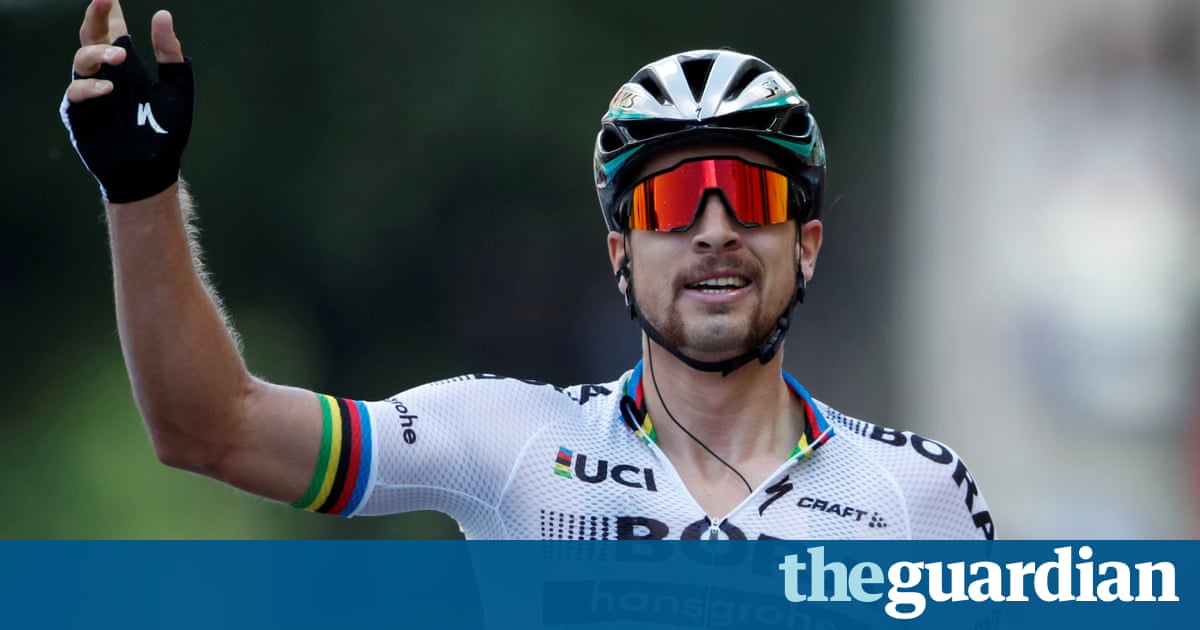 Peter Sagans exclusion from the Tour de France for putting Mark Cavendish into the barriers close to the finishing line at Vittel was the highest profile disqualification from the Tour de France since the entire Festina team were sent home in 1998 amidst one of the biggest doping scandals in the history of cycling.
Given Sagans profile and the fact he was likely to take the overall green jersey for a record sixth consecutive year, it was a huge decision and one which merits the intensive debate around it.
The disagreements will operate and run over whether or not Sagans elbow went into Cavendish to impeded him, or whether it was a reflex as Sagan felt himself losing balance. That may be the incorrect debate. Think of rugby union, where red cards are handed out for dangerous actions, even though there may be no intent.
Sprinters instinctively operate on the frontiers of what is safe. They are like a gang of children who play a risky game where the award is won by a combination of velocity, skill and gallantry. Sometimes adults "re going to have to" step in and draw the line. In that sense, as well as others, Sagan is the fall guy.
As the Australian sprinter Michael Matthews said in the wake of the incident: Certain riders race like idiots. You have to penalise them because otherwise they will behave like that. Why would they stop? If they can scare other people by racing like nutters, they will go on doing it.
Matthews did not name names and rightly so: every sprinter pushes the limits of what is safe and acceptable.
The reality is Sagan probably does not know quite what happened, given that there is zero day for reflection in the heart of a sprint. It is unlikely he would have intended to endanger Cavendish, simply because he would not have had time to process that thought.
In the final kilometres, sprinters function almost entirely on instinct and sometimes that can lead them to endanger fellow riders, although hardly ever with malice aforethought.
What this incident has done is to rob the Tour of its two biggest personalities. The race has lost its fastest, most successful sprinter Cavendish with a broken shoulder blade and also its most striking and popular star in Sagan. The Slovak has won hearts in the past five years with his mix of kooky personality, sphinx-like utterances, supreme bike-handling and indomitable spirit.
The charisma does not mean he is not capable of putting an elbow into another rider, as the jury ruled he did on Tuesday, describing a protest from Sagans Bora-Hansgrohe team, who insisted he had not moved from his line.