Religious leaders in Iran consider women on bicycles a threat to morality. But as traffic chokes the capital, Tehran, a counter-movement is growing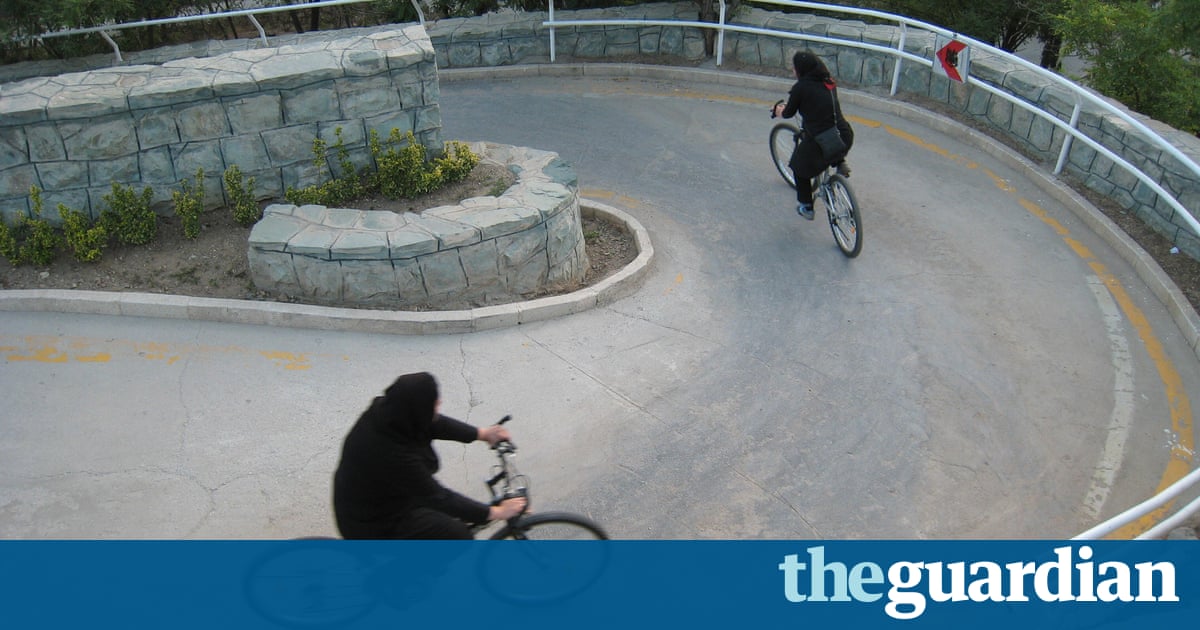 Its a hot spring day in Tehran, and Negin, a 32 -year-old IT manager, is riding her mountain bike through a park. I love my motorcycle. I often go cycling in the countryside with a group, she says. I also cycle in the city, when I go to visit my mother, for example. I suppose the number of women cycling in Tehran is growing. I even have a friend who goes to work on her bike. I would love to do that, but its too far and we dont have showers at work.
What Negin is saying might not sound strange, if it werent for the fact that shes a woman, on a motorcycle, in the Islamic Republic of Iran. In spite of the heat, Negin is conforming to the dress code she wears long sleeves and leggings, a headscarf under her helmet and a skirt covering her hips but religious leaders at the highest level in Iran are clear: women on motorcycles constitute a threat to morality.
The question has become a heatedly debated point in Tehran in recent months, as the city grapples with two truly dire problems: air pollution and traffic congestion, both some of the worlds worst. With vehicles choking Irans cities, campaigns to foster cycling are picking up speed.
In autumn of 2015, a young environmentalist in Arak, a city with pollution levels even more staggering than Tehran, started a car-free Tuesday campaign to encourage people to commute by motorcycle. The campaign caught on, and other cities followed suit. Municipal authorities across the country began promoting residents to ride bikes and leave their autoes at home.
Women cyclists, naturally enough, watched an opportunity to support a good cause that everybody in Iran could agree on: clean air. After all, there is no statute in Iran that officially forbids women to cycle.
Read more: www.theguardian.com