As many as 45,000 people are gathered in Ecuadors capital for the UNs future of cities summit. Inside the fencing, speakers say greater inclusivity will make better cities for all but elsewhere in Quito, some residents are feeling shut out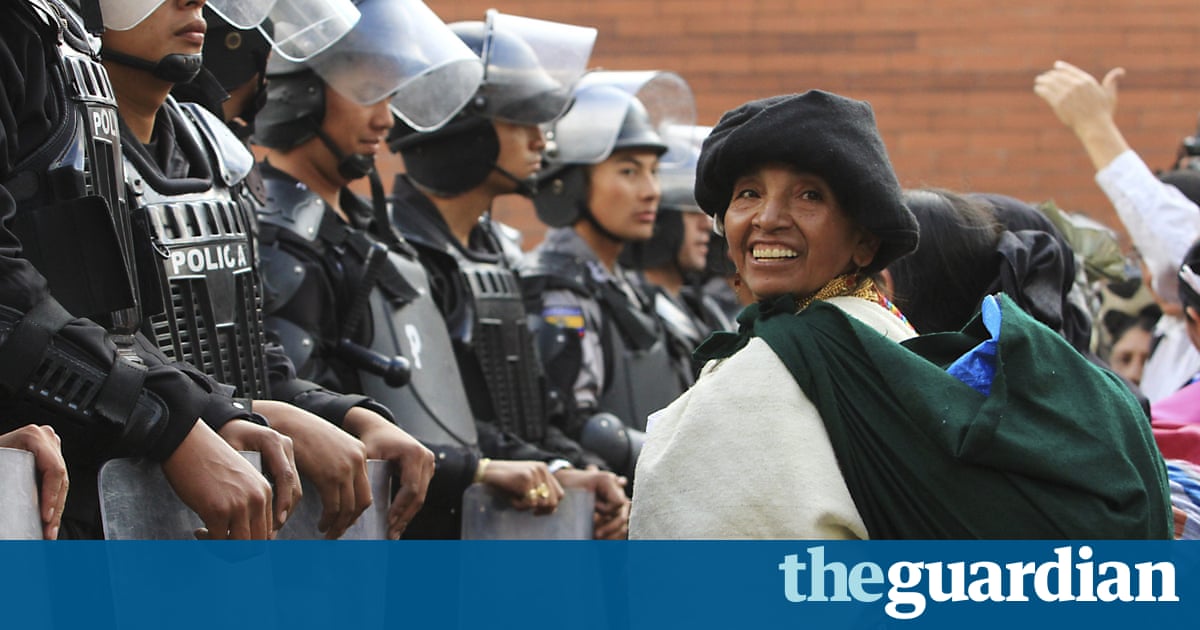 On a rare patch of open grass amid the vertiginous slopes of the river Machngara gorge in Quito, Ricardo Buitrn is outlining his dreams for the future of cities.
We have always been proposing a new kind of city a city for the person or persons; a city whose residents can all have a voice in its planning and organisation.
Buitrns ambitions are strikingly similar to whats being said elsewhere in Ecuadors high-altitude capital this week, even if the situates could not be more different. Across the city, on the other side of the hills, the Olympics of urbanisation, Habitat III a once-every-2 0-years United Nation conference to discuss the future of countries around the world cities has landed with a bureaucratic bang on the pristine, cut-grass lawns of central Quitos El Arbolito park.
As many as 45,000 delegates including at least 200 city mayors, 140 national delegations, plus many of the worlds leading academics, designers and urbanist intellectuals are gathered here to discuss ways to induce cities more sustainable, all-inclusive and resilient, to quote three of the conferences favourite buzzwords.
But Buitrn is not among them. He is, in fact, an activist and coordinator for Resistencia Hbitat III, an opposition of more than 40 community groups from Quito and around Ecuador an eclectic mixture of indigenous and barrio ( neighbourhood) groups, womens organisations, cycling and climate-change activists come together to highlight the local issues they say are being ignored by the global convention on their doorstep.
Read more: www.theguardian.com