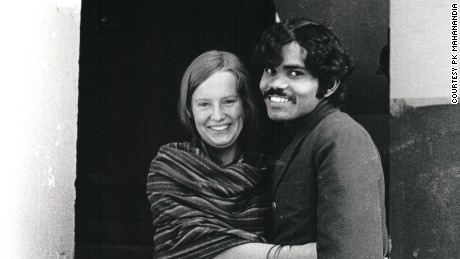 ( CNN ) Charlotte Von Schedvin was a blonde, blue-eyed young lady who hailed from Swedish nobility.
PK Mahanandia was a poor art student from eastern India, regarded as an "untouchable" in his country's caste system.
Yet their chance meeting in Delhi, late 1975, when Von Schedvin asked him to paint her portrait, led to him cycling from India to Sweden to be with her — a mammoth 3,600 km journey spanning eight country level taking over four months to complete.
Read more: www.cnn.com