Sir Dave Brailsford, Team Skys principal, has omitted a cycling journalist from a press conference while Chris Froome named the Colombian Rigoberto Urn as his closest challenger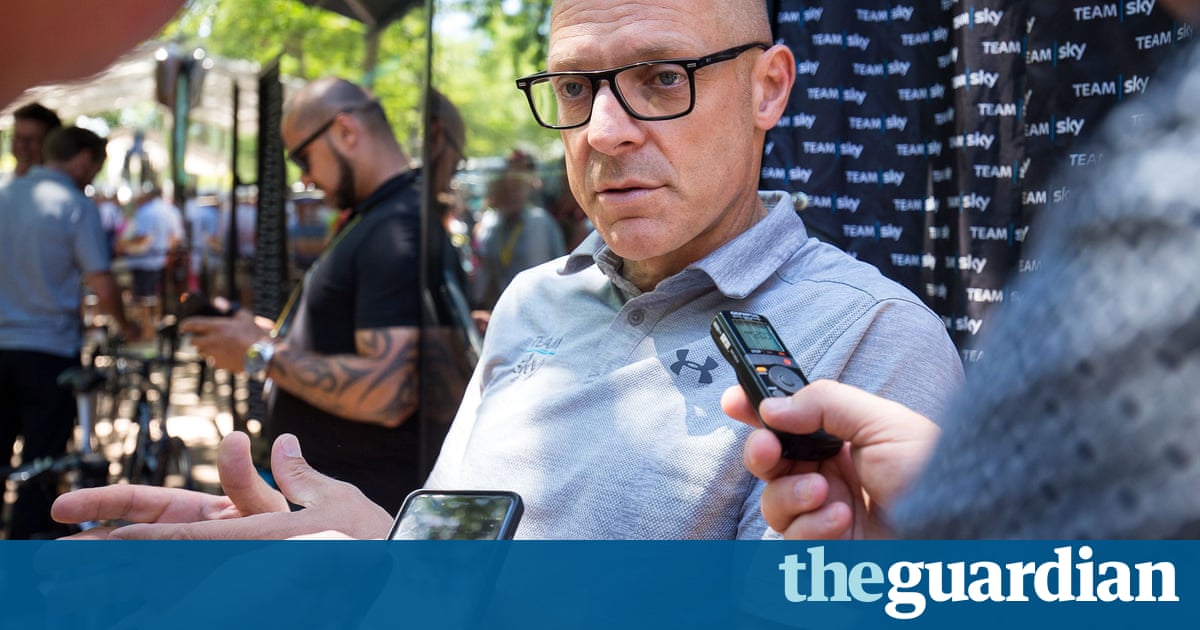 Team Sky may be leading the overall standings with Chris Froome but the British squads principal, Sir Dave Brailsford, is ruffling feathers with his attitude towards the worlds resulting specialist cycle sport website, cyclingnews.com, with whom he has publicly fallen out during the race.
Here, as journalists attempted to glean something from Team Skys limited media access on the rest day, Brailsford accused a cyclingnews.com writer, Barry Ryan, of writing shit about[ him] and told him he was excluded from listening to Froome as the race leader spoke to television outlets. That came after a similar episode with the websites editor Daniel Benson earlier in the race.
Cyclingnews.com reported that Brailsford had told Ryan: Youre not invited. We have invited the people we want to speak to. Youve been writing shit about me.
The problem apparently related to an opinion piece written by Ryan before the Tour which criticised Brailsfords handling of the media since the leaking of Sir Bradley Wigginss therapeutic use exemptions for the legal utilize of the corticosteroid triamcinolone.
Asked by Ryan what elements of the article he objected to, Brailsford was then reported to have said: Im not getting into that. It was opinion, you write shit. We stimulate ourselves available, we answer all the questions and you write this shit. The exchange conclude with Brailsford telling Ryan he could stick it up your arse. The Guardian contacted Team Sky for comment but was told that they had nothing to add to the story.
As on the first rest day in the Tour, Froome did not dedicate a formal press conference for written media something which is extremely rare for a wearer of the yellow jersey instead speaking to broadcasters with some print journalists permitted to listen in to the interviews.
Froome told broadcasters that he considered the Colombian Rigoberto Urn to be a possible dark horse when it comes to the fight for overall victory in the Tour, which will move to the Alps for two stages on Wednesday and Thursday that include the Croix de Fer, Galibier and Izoard cols. The Colombian currently lies fourth overall, 29 sec behind the Sky leader.
Rigoberto Urn is more of the dark horse, he is probably the strongest hour trialist of the GC riders, and with Marseille in mind, hes a big menace, said Froome, adding he expected the Colombian to finish on the pulpit in Paris. He flies under the radar a bit because he doesnt have a whole squad at the front controlling the race for him, but hes finished second in the Giro dItalia, hes certainly capable of backing up three weeks. He seems to be in great shape. I guess Rigoberto is set to be on the pulpit and to challenge me for the yellow jersey.
Read more: www.theguardian.com