Boys trapped underground include Chanin Wiboonrungrueng, 11, the youngest in the squad, and left-winger Adul Sam-on, 14, whose English skills have earned him admiration at home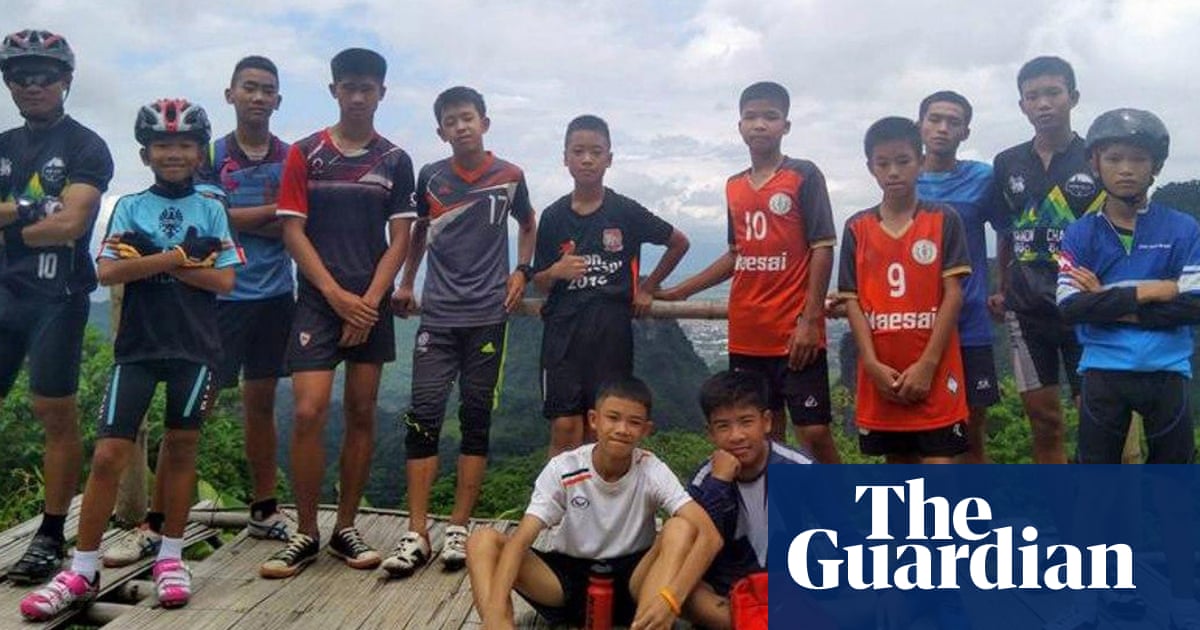 When, on Monday, members of the Wild Boars football club spotted a light emerging from the watery depths that had confined them to a pitch-black chamber in Tham Luang cave in Thailand's Mae Sai district for nine days, they had no notion it was being carried by two British humen. Unaware of the headlines and sympathy their plight had inspired around the world, the 12 boys and their coach-and-four assumed the divers were explorers.
Adul Sam-on , 14, called out in English to ask the divers what day it was and tell them that he and his friends were hungry. His teammates, unable to follow the conversation, chattered" eat, eat, feed" with the little English they had. Adul assured his friends:" I already told them ."
Driven by the revelation that the boys are alive and that a rescue is likely, Thai athletics outlets have been working to piece together the dynamics and personalities of the team.
In goal
Read more: www.theguardian.com