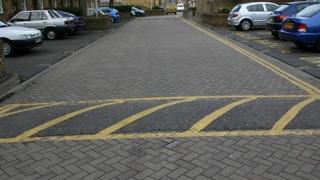 Ripping up velocity humps to combat air pollution is "daft and irresponsible", road safety campaigners have said.
They are writing to ministers to warn that removing velocity bumps will actually increase danger to children.
The government said it would money councils in England to tear out humps because they elevated pollution as drivers surged between them.
Campaigners say the risk of accidents from speeding drivers almost certainly outweighs the long-term pollution risk.
A government spokeswoman promised that road safety wouldn't be compromised by any changes.