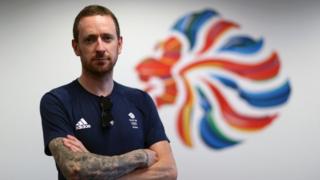 A former squad physician of Sir Bradley Wiggins has questioned the decision to allow him to use a banned steroid just days before major races.
Prentice Steffen said he was "surprised" he was prescribed the drug.
He told BBC Newsnight the sport's governing body was wrong to give the cyclist permission to use a powerful corticosteroid before major races.
Sir Bradley Wiggins said his use of the medication was for legitimate medical reasons and that no regulations had been broken.
BBC Newsnight also spoke to the convicted doper Michael Rasmussen, who used to say, taken in isolation, the pattern of Wiggins's use of the corticosteroid triamcinolone ahead of major races seemed "suspicious".
The issue of Therapeutic Use Exemptions( TUEs ), which permits athletes to use banned substances if the government had genuine medical want, has been in the news since dozens of Olympic athletes had their private data stolen from a World Anti-Doping Agency( Wada) database by a group of hackers calling themselves The Fancy Bears.
Dozens of athletes have been affected and there is no suggestion they have transgressed anti-doping rules.
But focus has centred on five-time Olympic champion and Tour de France winner Wiggins, because of the nature and apparent timing of his TUE applications.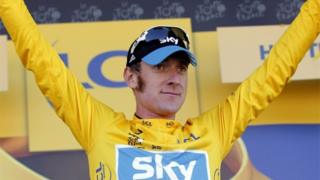 The stolen data uncovered Wiggins, an asthma and allergy sufferer, was given permission to inject the banned narcotic triamcinolone, a powerful corticosteroid, just days before three major races, including the 2012 Tour de France, which he won, becoming the first Briton to do so.
He also received similar permission to use 40 mg of the medication before the 2011 Tour and the 2013 Tour of Italy.
But questions have been raised over why Wiggins apparently did not need the drug before 2011, or after 2013.
In 2009, Sir Bradley's only TUEs were for standard asthma inhalers.
Dr Prentice Steffen was team doctor at Wiggins's former squad Garmin Slipstream that year, when Wiggins had his breakthrough in road racing, finishing a amaze fourth in the Tour de France.
Though he could not comment on Wiggins's private medical record, he was said he was "surprised" he required this sort of intervention.
"I was surprised to see there were TUEs documented for intramuscular triamcinolone just before three major events – two Tours de France and one Tour d'Italia.
"You do have to think it is kind of coincidental that a big dose of intramuscular long-acting corticosteroids would be needed at that exact time before the most important point race of the season.
"I would say surely now in retrospect it doesn't looking good, it doesn't look right from a health or sporting perspective."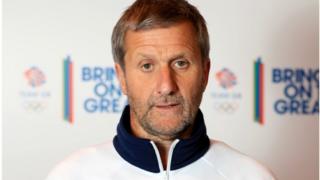 Sir Bradley's TUEs applications are understood to have been made by the then squad doctor Dr Richard Freeman, who is now team doctor at British Cycling.
In each of them it states that Wiggins underwent a nasal endoscopy in 2011, indicating he required more serious intervention to control his allergies.
Dr Freeman did not respond to a request for remark.
In Sir Bradley's 2012 autobiography, My Time, there is no mention of asthma or allergies. Referring specifically to 2012, he states how he was "only ill once or twice with minor colds" and "barely lost a day's developing from it".

What are therapeutic employ exemptions?
A TUE allows an athlete, for medical reasons, to take a banned substance or have therapy that is otherwise prohibited.
The Wada rules for obtaining TUEs include:
the banned narcotic can only be used to treat an acute or chronic medical condition it must be highly unlikely to produce any additional enhancement of performance and that there's no reasonable therapeutic alternative. Image caption Convicted doper Michael Rasmussen said he believed corticosteroids improved athletes' performance