Bicycle madness once insured US bike marketings outstrip cars, and spawned ambitious plans for 100,000 miles of cycle paths. Then the music stopped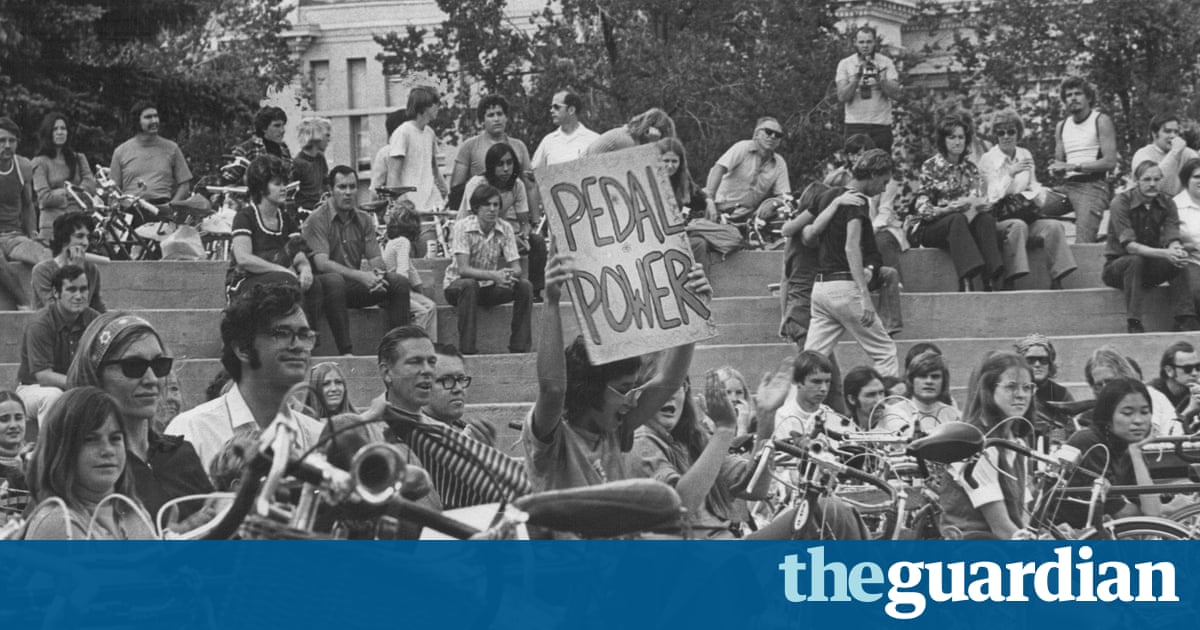 The bicycles biggest wave of popularity in its 154 -year history, gushed Time magazine in 1970 at the start of Americas five-year love affair with the bike. Some 64 million fellow travellers are taking regularly to bikes these days, more than ever before, such reports continued, and more than ever[ they are] remain convinced that two wheels are better than four.
US bicycle sales, which had been rolling along at 6 million a year, shot up to 9 million in 1971, 14 million in 1972 and 15.3 million the following year, according to a Bank of America report. While most pre-boom bikes had been sold for children, suddenly 60% were destined for adults.
Highly placed politicians a few of whom were cyclists told planners to get on and construct miles and miles of urban bikeways. Both national and local governments have recognised the phenomenal growth of bicycling, reported Time, and the Department of the Interior has plans for nearly 100,000 miles of bicycle tracks to be constructed in the next 10 years.
In 1973, 252 bicycle-oriented bills were introduced in 42 nations. The Federal-Aid Highway Act of the same year provided $120 m for bikeways over three years.
Bikes are back, claimed National Geographic writer Noel Grove in the magazines May 1973 edition. Glutted roadways, ecological fear, the search for healthful recreation, and the sophistication of geared machines have all contributed to a deluge of cycling activity, he explained, adding that legislators are beginning to think bikeway as well as highway. He concluded that with bikeway building and ecological concern marching hand in hand, Americas bicycling boom could harbinger a whole new epoch in transportation. What went wrong?