A series of articles in conservative media are pushing the bizarre debate that separated bike lanes worsen air quality. Heres why its rubbish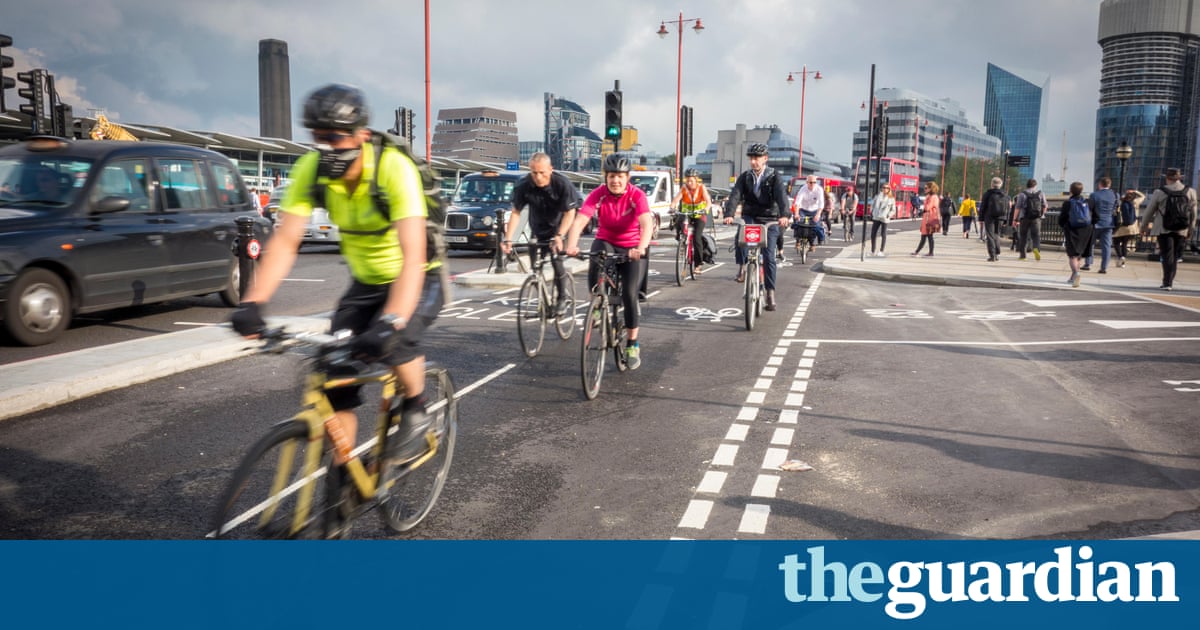 Juliet Samuel is a regular columnist for the Telegraph, who opines authoritatively about politics, society and business. And yet last month she wrote something which was very obviously incorrect.
Something needed to be done, Samuel said, about the outbreak of bike lanes taking over otherwise useable roads all across London. She continued 😛 TAGEND
I cycle and drive, but these lanes go far beyond the measures needed to improve safety and instead just make it almost unbearable to get in a car. It takes a minimum of one hour to get out of town, half of which is spent churning out extra deplete as you sit on clogged roads and roundabouts that were flowing perfectly well until now.
Even if you dismiss the idea that Londons roads used to flow perfectly well( perhaps all Samuels previous London driving and cycling took place at 5am on Sundays ), there is a very obvious mistake here.
Its the peculiarly tenacious, if easily refuted myth that building separated cycle lanes causes greater traffic congestion, and thus more pollution.
In Samuels very minor defence, she is merely repeating what she has probably read elsewhere. The previous month, James Salmon, the Daily Mails transport correspondent, wrote a hugely odd tale noting that Cambridge and London had among the slowest average traffic velocities in the country.
The paper set this down largely to cycle lanes, despite the fact other places in the list included Wolverhampton and Hereford, neither of which are known for their Dutch-style levels of cycling infrastructure.( As if in unconscious acknowledgment of the articles essential absurdity, the tale was illustrated with a photo of a motorcycle lane in Cambridge, Massachusetts .)
Unbowed, the Mail employed a story last month about the College of Paramedics raising very concerned about separated motorcycle lanes( a narrative that, it is worth noting, misquoted the colleges views) in an editorial column:
Segregated cycle lanes have increased congestion and worsened pollution … Isnt it time to abandon this cycle superhighway experimentation and admit that it was a stupid mistake?