Authorities yet to confirm names of four sons to be freed after rescue operation begins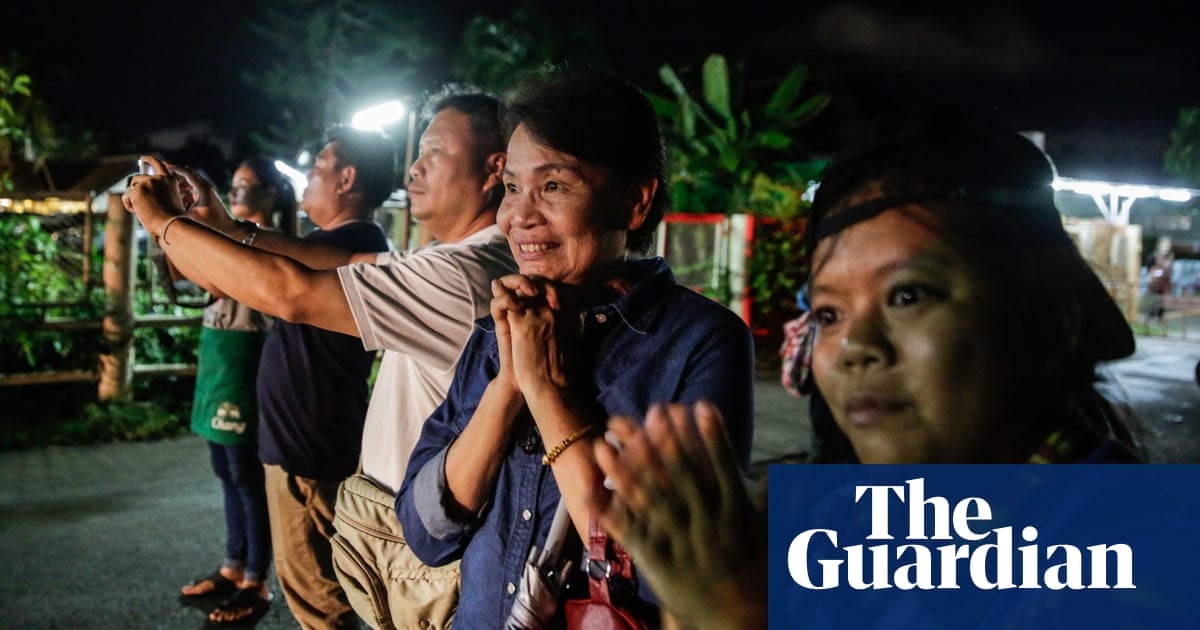 The mother of one of the sons reportedly freed in the northern Thailand cave rescue has said she is sleeping at the cave site as she waits for confirmation her son was among the first four children to make it out.
Four boys were freed from the cave in an eight-hour operation on Sunday after expending more than two weeks stranded by water on high ground about two miles( 3.2 km) inside. They are recovering in hospital in the nearby city of Chiang Rai.
Authorities have not named the boys who had beenrescued- not even to the parent education the group, said Namhom Boonpiam, the mother of Mongkhol Boonpiam.
Read more: www.theguardian.com