Today, the elite riders race to an historical Alpine summit stage finish, but at the weekend it was the turn of 12, 000 amateurs to try to emulate Coppi and Bobet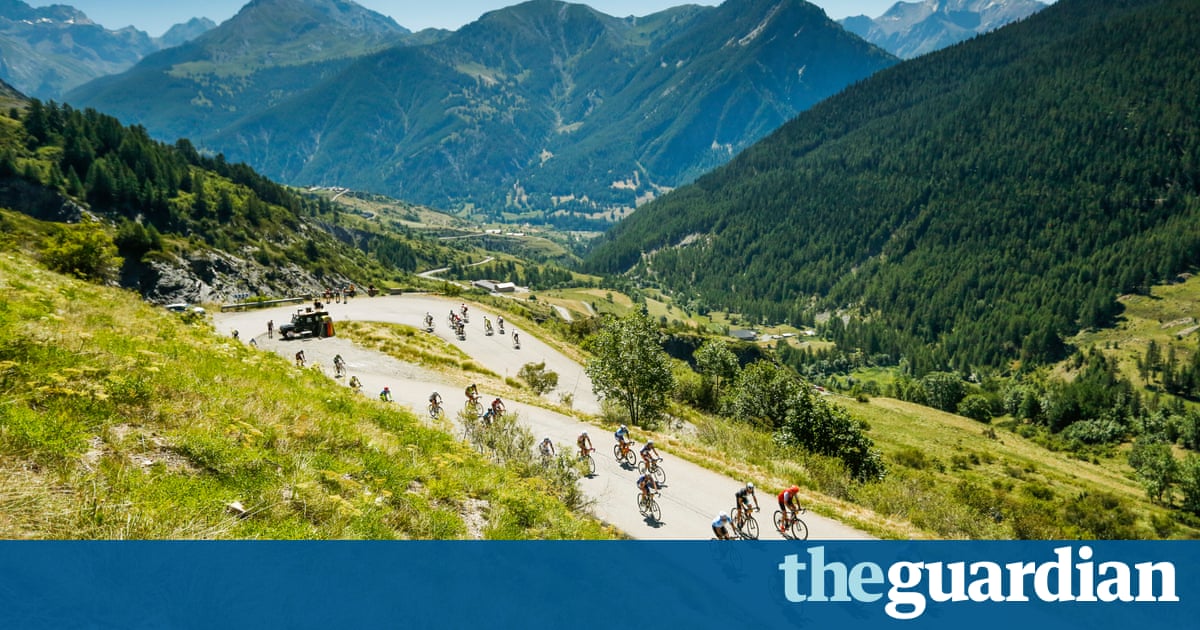 They parked their motorhomes in laybys on the steep slopes of the Col dIzoard five days early to be assured of a prime place to witness their Tour de France heroes ride past. On Sunday, they got us as the warm-up act.
Deckchairs out, barbecues lit and with occasional explodes of dodgy Europop they willed on a ragtag river of 12, 200 amateur cyclists testing their mettle on the mountainsides of what will today be the road of the 18 th stage of the Tour.
The Etape du Tour a mass-participation event offering amateur cyclists the chance to race over a full stage has been growing rapidly since 1,700 took part in 1993. This year, it took two hours to get the last rider through the start line in the alpine city of Brianon.
By the time the race reached what will be the Tours first ever summit finish on the Izoard some 110 miles afterwards organisers Amaury Sport Organisation( ASO) estimated that riders were stretched across 40 miles of road. There was rarely more than a metre or two between us; leave half a handlebars width and someones front wheel would soon nudge in.
Villages on the road, bedecked with bike-related art, seemed to be practising for the real thing. On Thursday 20 July the crowds will be many people deep but four days early they are continuing mustered impressive support. Around half of the field were French and a quarter British. A piece of encouragement scrawled on the road seemed to sum it up: Allez Bardez et papa.
Shouts of allez, courage and bravo pushed us up the hills, while children stretched out their hands for high fives. The most welcome scream on an intensely hot day, though, was douche !. A nod brought a slosh of icy mountain stream water down the back. Part agony, part bliss: much like the Etape itself.
Read more: www.theguardian.com