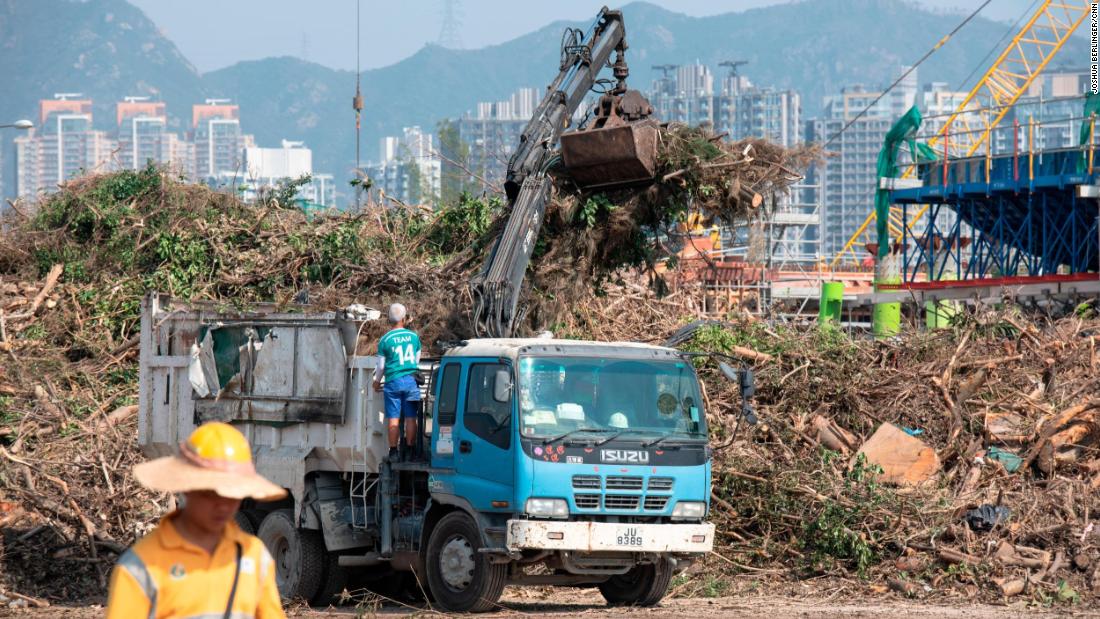 Hong Kong( CNN) Downed trees and fallen branches still litter Hong Kong nearly two months after Typhoon Mangkhut ripped through the city.
But it was the city's green spaces that incurred the greatest damage. The city government estimates that 54,000 trees were felled during the storm, though experts say the number could be nearly doubled that figure.
Many of those fallen trees have remained on the ground, blocking paths and walkways.