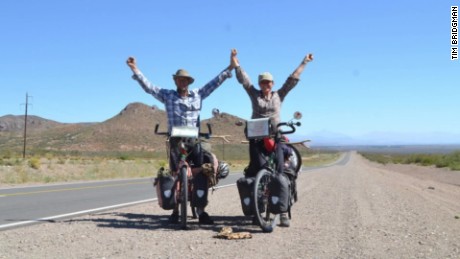 ( CNN) In one horrifying moment, on a lonely road in Bolivia, Tim Bridgman lost his soul mate.
He and his wife Sharon had been riding their bicycles around the world to raise money for
ShelterBox
, an all-in-one disaster relief kit with a tent and lifesaving supplyings. They had set out in June 2012 from Nordkapp, Norway, and were more than halfway through their journey when Sharon was killed.
The couple, who did not have children, planned to journey from Scandinavia to South Africa, then from Argentina to Alaska on mountain bikes. They had belonged to a cycling club for more than a decade.( Tim, a carpenter, lived with Sharon in Devon, England. She was a drug and alcohol addiction counselor .)