The Giro dItalias grande partenza in Jerusalem will be a historic first but it brings an unprecedented level of political dispute to cyclings second biggest event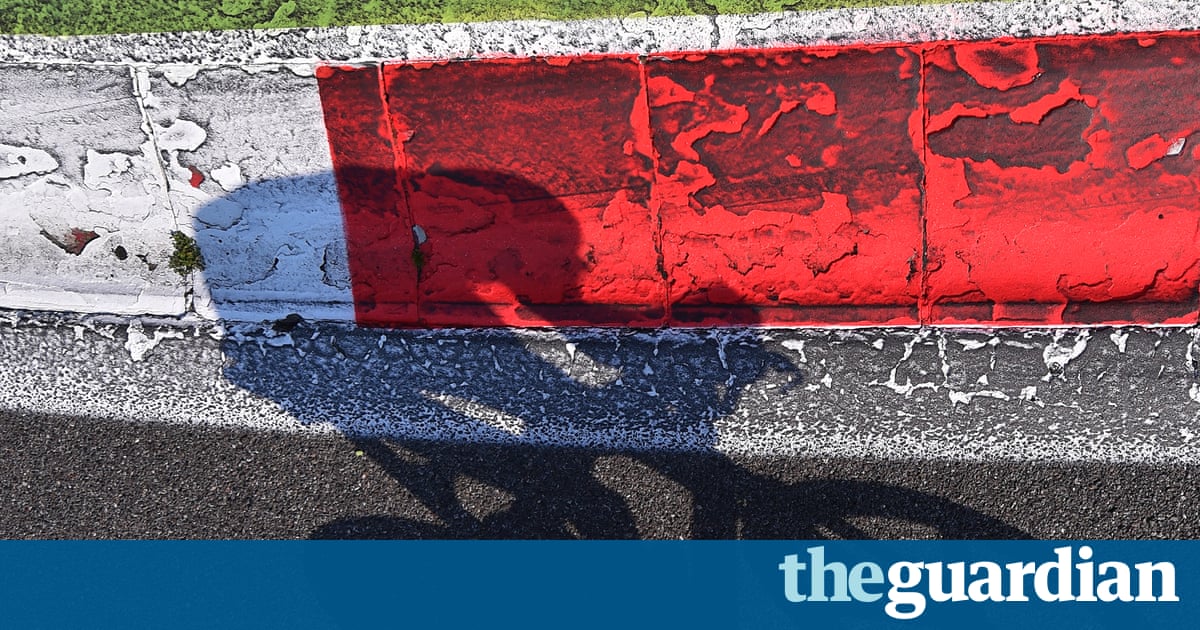 Israel is a nation of builders. Almost 70 years after its foundation skycrapers jostle for space along the Mediterranean strand, planted in the fertile clay of a Tel Aviv property boom. Up in the Judean Hills, other kinds of structures- architectures of military control in the occupied Palestinian territories- spring up, too.
Israelis are now turning their attention to a new kind of construction: image. Despite the occupation and condemnation from countries around the world, Israel is ready to project its pride at what it has built and paint over the canvas of conflict. Holding the brush is Sylvan Adams, an ebullient 58 -year-old property billionaire who emigrated from Canada in 2016.
"' Normal Israel' is the phrase that I've coined; it's the regular daily life which somehow is not an interesting enough narrative to be told to the rest of the world. All they want to do is talk about situations of conflict and terrorism but that's a very, very small part of life in Israel ," he says.
Adams's subject is cosmopolitan Israel: a charming country of ancient heritage and modern cities, of warm seas and warm people. Next May his chosen colour will be pink, synonymous with the Giro d'Italia, in his position as honorary president of the organising committee of the race's' Big Start' in Jerusalem.
The three-week Giro is widely considered the most beautiful of cycling's three Grand Tours, ahead of the sporting leviathan of the Tour de France and the lower-key Vuelta a Espana. Ministers from Israel and Italy gathered in the glitzy ballroom of Jerusalem's Waldorf Astoria last week to confirm that the opening three stages of next year's Giro will take place in Israel: the first time a Grand Tour will start outside Europe.
With an opening 10.1 km individual period trial in Jerusalem on 4 May followed by two flat road stages traversing the country, the race will transgress no sporting ground. Yet by showcasing Israel amid culture and artistic boycotts, the 2018 Giro's grande partenza brings an unprecedented level of political disagreement to cycling's second biggest event.
The matching of cycle race and overseas host goes back to 1954 when the Tour de France began in Amsterdam. The Giro followed in 1965 with a visit to San Marino and had now been been as far afield as Greece, Denmark and Northern Ireland. Today hosts pay hundreds of millions of Euros for television cameras to focus in on cherry-picked sceneries and historic monuments. Race organisers revel in the razzmatazz of a novel location that is prepared to pay the hefty fee.
After this year's centenary extravaganza held entirely in Italy, the Giro is looking to its new, global epoch. With talk of starts in the United States and Japan bubbling away, Israel, a country with no cycle racing heritage, came calling." Israel wasn't European and that was the bargain breaker ," said the Giro's race director, Mauro Vegni." It was a unique opportunity that was too big to turn down ." Normal Israelis will enjoy their country's first ever international cycling race, free-to-watch and surrounded by galas. The frustration felt by Jerusalem's Israeli storekeepers towards the city's sports-mad mayor, Nir Barkat, will subside when they count the tourist shekels in their coffers.
The Giro's Italian owners, RCS Media Group, have won a rare first ahead of the French behemoth, Amaury Sports Organisation( ASO ), which counts the Tour and the Vuelta in its commercial monopoly on the athletic. The country of Israel has bought a televisual scene postcard with the words "wish you were here" written on the back for an estimated EUR1 7m, a fraction of the cost of other major sporting events even when the bills for the vast security operation come in.