Fabio Aru wrestled the yellow jersey off Chris Froomes back as Romain Bardet won stage 12 of the Tour de France with a gutsy uphill burst to the line at Peyragudes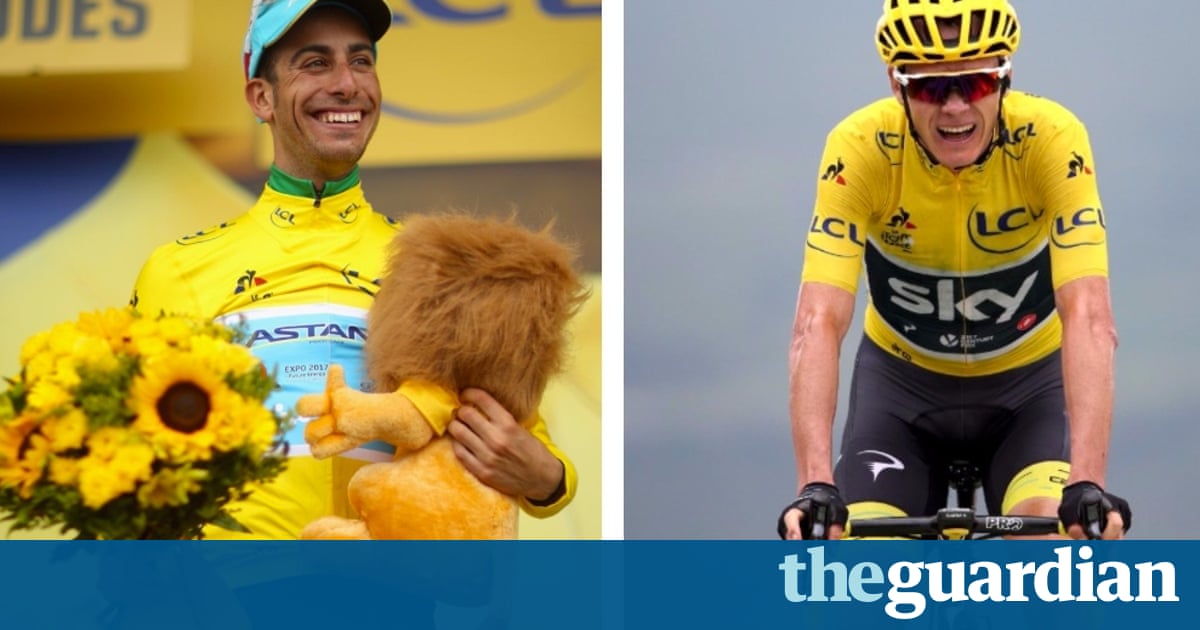 Against all expectations, 200 m from the top of the airport runway used to shoot parts of the film Tomorrow Never Dies, the Tour de France considered Sky fall as a bike race erupted from a procession.
After seven days in the lead Chris Froome cracked; for the first time he lost the yellow jersey, leaving the Tour on a knife edge: Fabio Aru took over at the top of the overall stands but he has the Briton and the stage winner, Romain Bardet, breathing down his neck, and Rigoberto Uran, Daniel Martin, Simon Yates and Mikel Landa all within three minutes. Uran afterwards received a 20 sec penalty for taking a bottle from a spectator.
There were even clues of tension amongst the Team Sky camp after the finish, with video footage proving what appeared to be an exchange of views between the Spaniard Landa and the directeur sportif, Nicolas Portal, who appeared on television afterwards to quash rumors of dissent over whether Landa should have waited for Froome or whether he should have been given his head.
For almost six hours it had been business as usual, with Sky controlling the race as it headed into the Pyrenees, defining a tempo calculated to discourage assaults, ruffled only by a brief excursion off road by Froome and Mikel Nieve, to no ill effect, at the foot of the Col de Peyresourde. Froomes competitors will never know whether his teams strategy was a bluff to disguise the fact their leader was not feeling his usual ego; they may regret not testing the rider before the final seconds.
Aru began the final sort-out among an elite group of 10 which reached the 20% slopes of the runway together. He attacked up the left as if in slow motion, with Froome initially holding his wheel before slipping back.
That was the cue for the Italian to press harder, with Bardet biding his time before surging forward to take his third stage win in three years.
Behind, Froome was showing a face the Tour has not seen before: contorted, livid, with his legs clearly unable to obey his brain as the rest clawed their style past.
By the finish he had lost 22 sec, which is a far away from conclusive margin but which represents a massive jolt for a rider and a team who always function best on the front foot.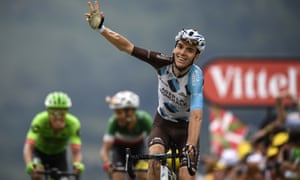 Read more: www.theguardian.com