From Hal Robson-Kanus memorable turn against Belgium, to Antoine Griezmann capturing hearts, plus strolling into lamp-posts, our writers give their take on the tournament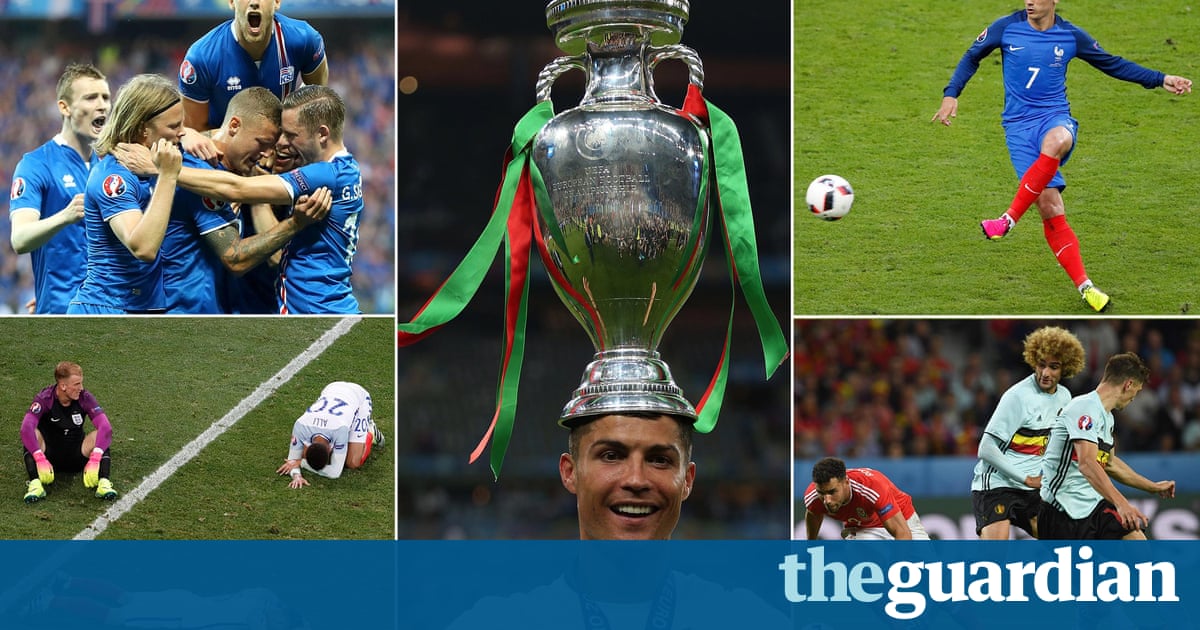 Dominic Fifield
Match of the tournament The best I attended was Frances 2-0 win over Germany, when the upgrade in quality was very obvious. From afar Wales rumbustious elimination of a much-fancied Belgium was jaw-dropping.
Player of the tournament Aaron Ramsey. Antoine Griezmann would have been a shoo-in had he enjoyed a better final so the man who inspired Wales into the semi-finals gets the nod. That was arguably Ramsey more than Gareth Bale, with the Arsenal player so integral in ensuring his countryman could thrive. There were four assists, a goal and an untimely absence through suspension which cost his country dear.
Goal of the tournament Hal Robson-Kanus Cruyff turn to leave a trio of Belgians dizzied and the calm finish beyond Thibaut Courtois. Dimitri Payets stunning finish in the opening game comes in a close second.
Personal highlight The noise in the Stade Vlodrome as the hosts weathered a cyclone and eventually knocked out the prevail world champs. A proper football city rejoicing in a proper footballing occasion.
Biggest letdown The scenes in Marseille around Englands group game with Russia , not least on Stade Vlodromes virage sud at the end, which served as a reminder that, even now, hooliganism remains an issue.
Team of the tournament Iceland. Aside from the reality they are the smallest nation ever to appear at a major finals, their first participation at this level was mind-boggling from start to finish. Recall the drama of their win against Austria, their well-merited success over England and even their second half depict of strength against the French( even when the result was beyond recovery ).
Fondest memory of France Returning to Lyon, where I once called myself a student. A stunning city.
What now for England? Familiar soul-searching, a new administrator, another comfy qualification campaign and , without doubt, a huge anticlimax in Russia in two years time.