Phone ban to be extended to cyclists amid road safety dreads in country where motorcycles outnumber people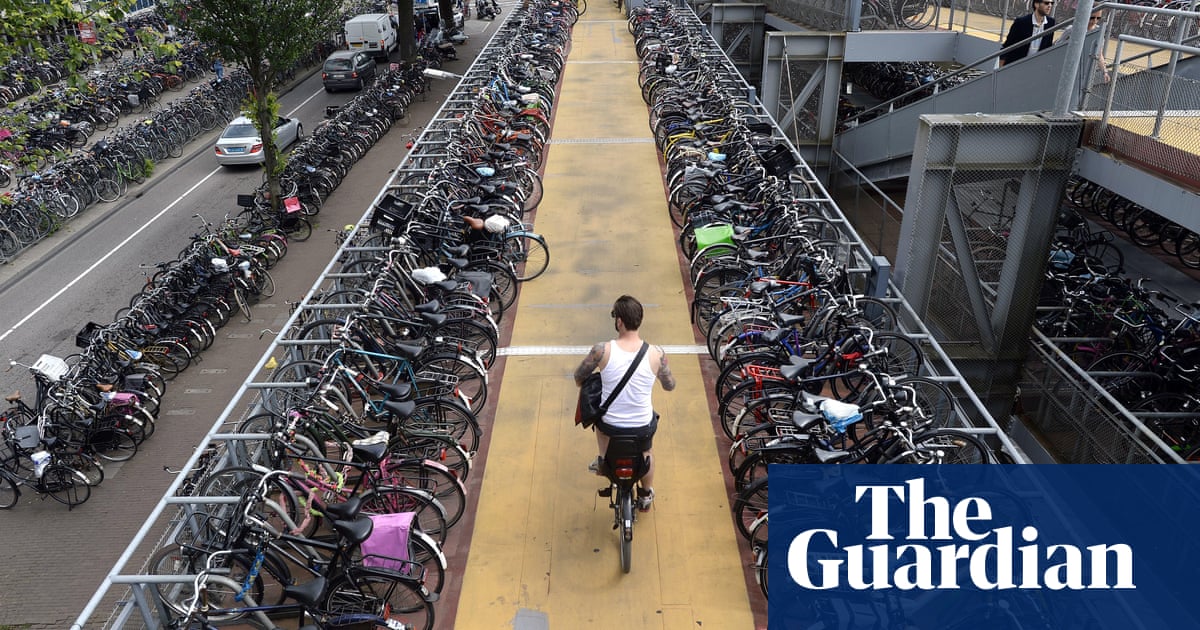 Using a mobile phone while cycling is to be banned in the Netherlands amid mounting safety fears in countries around the world where motorcycles outnumber people.
A draft law scheduled to take effect next July will extend an existing 2002 outlaw on car and lorry drivers employing their mobile phones at the wheel unless in hands-free mode to" the use of a mobile electronic device while driving any vehicle( including a bicycle )".
The Dutch transport minister, Cora van Nieuwenhuizen, said the law was required because the advent of social media and limitless mobile data had changed how people used smartphones and the time they spent on them.
Cyclists were excluded from the initial prohibition because of their lower velocities, Van Niewenhuizen said." But in fact, employing a phone is just as dangerous on a bike as it is in a auto ," she said." The fact is that whenever you're on the road you should be paying full attention and not doing anything at all on a phone ."
The increasing popularity of electric motorcycles entail cyclists' median speed had risen, the minister added, while the country's 22,000 miles of cycle lanes and routes had become more crowded.
The Netherlands has more motorcycles- about 22.5 m- than people:1 7 million. Almost a one-quarter of the population cycles every day and cycle employ has increased by about 12% since 2005; the average Dutch cyclist now encompasses more than 600 miles a year in 250 -3 00 trips.
Pedestrians, too, are at risk when they use mobile phones near cyclists: the Dutch town of Bodegraven last year launched a trial of foot-level traffic lights to prevent people straying on to roads or cycle lanes while glued to their screens.
While research suggests the number of cyclists who need emergency care after industrial accidents involving a mobile phone may not be particularly high, less serious accidents have become increasingly common, particularly among young people.
One in five motorcycle accidents involving people aged 12 to 25 last year involved a smartphone, according to one estimate. A total of 206 cyclists died in traffic accidents in 2017, according to the central statistics office CBS, 17 more than the previous year.
Opinion polling indicates 75% of the Dutch believe the" active utilize" of a mobile- calling, texting, playing games, downloading music, posting on social media or employing other apps- on bikes should be prohibited, with a majority saying they had witnessed" dangerous situations" involving cyclists and smartphones.
Michael Kulkens, who has campaigned for a ban since his 13-year-old son, Tommy-Boy, was killed in a bike collision while compiling a playlist on his telephone for his sister's birthday party, said he was delighted with the proposed change.
" I had to stop my auto at the side of the road and the tears welled up in my eyes when I hear on the radio that the ban was coming ," he told De Telegraaf newspaper." In my intellect, I said:' We did it Tommy-Boy. We did it .'"
Read more: www.theguardian.com