Seattle has become the first major US city to shut a public bike share strategy. Was it the helmet law or the lack of cycle lanes and the citys notorious hills and rain?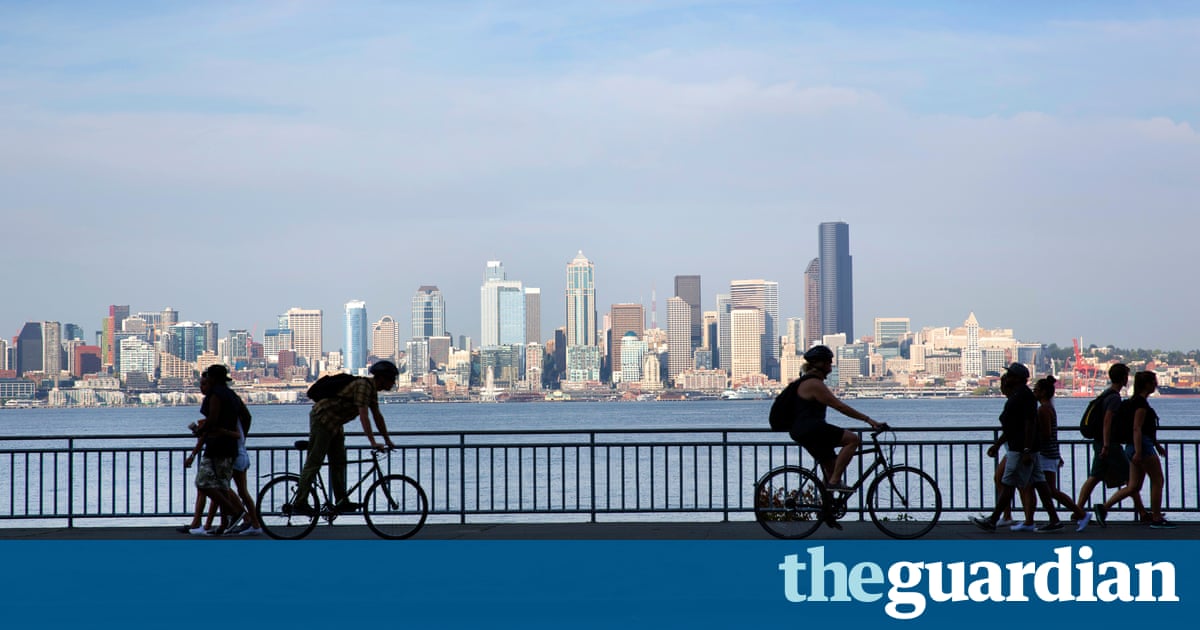 A small group of supporters, journalists and a city councilman gathered at the end of last month to take Seattles cycle share motorcycles out for one last spin. Mayor Ed Murray had pulled the plug on the Pronto system after two-and-a-half years of low ridership, financial difficulties and waning political support.
Sitting tall on the clunky, lime green motorcycles, our group of 10 pedalled through downtowns heavy evening rush hour traffic, picking up a few more mourners on Pronto motorcycles en route.
Im sad to see it run. I think its disappointing that Seattle will be remembered at the least at the moment for a failed motorcycle share system. But I believe itll be back, and hopefully comparatively soon, says Mike OBrien, the city councillor who joined the memorial ride.
News of Prontos closure came in January just a few months after heated budget negotiations led to a plan to spend$ 5m to fully revamp and expand the system with electric-assist motorcycles. That scheme has been scrapped, constructing Seattle the only major city in the United States to shutter a bike share system( other than cities with pilot programmes ).
Fundamentally, low ridership killed Pronto. The system had 500 bikes at 54 stations. In its first year of operations, there were 142, 832 trips or an average of simply 0.78 rides per motorcycle per day. According to the National Association of City Transportation Officials, the national median for US bike share systems is 1.8 rides per bike per day. New York Citys CitiBike system gets virtually 3.8.
If you ask five people why Pronto had such low ridership, youll get as many answers. Some say Seattles helmet statute discouraged utilize. Others say the system was too spread out and never got the expansion it needed. Some say it lost its political subsistence both inside and out of city hall. More still believe would-be riders were discouraged by the lack of bike infrastructure in downtown Seattle or the citys notorious rain and hills.
In truth, all those hypothesis are at least partially correct. It was a series of compounding problems that spiralled over day until the mayor had little incentive to fighting to keep Pronto alive.
Read more: www.theguardian.com