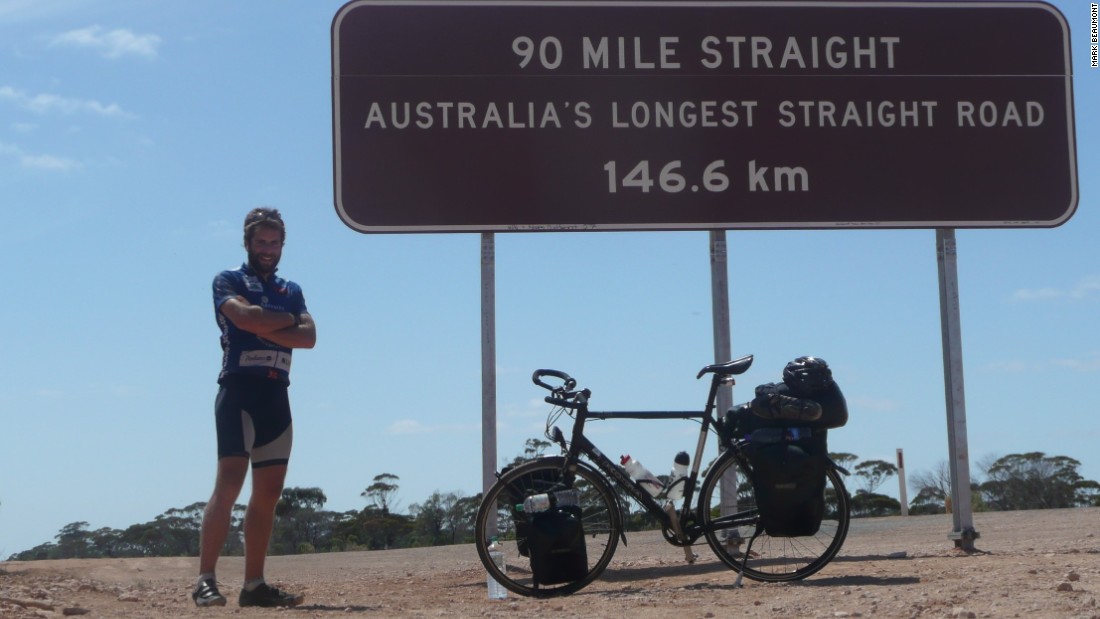 ( CNN) Mark Beaumount can vividly recall his worst day on a bike.
Just two-and-a-half weeks from the completion of his bid to cycle around the world, an elderly driver in Louisiana skipped a red light and make Beaumont, sending him flying over the bonnet and onto the tarmac.
Luckily, Beaumont escaped serious injury, though he did have other issues to contend with.
"Her son arrives in a pickup truck; I explain that I'm riding for the world record, so my bike needs fixing, "
Beaumont
tells CNN in a lengthy interview. "So he falls me off at this place in township, "