Chris Froome, following the completion of his fourth Tour de France victory, has said he would like to keep riding into his late thirties but admitted he is definitely getting older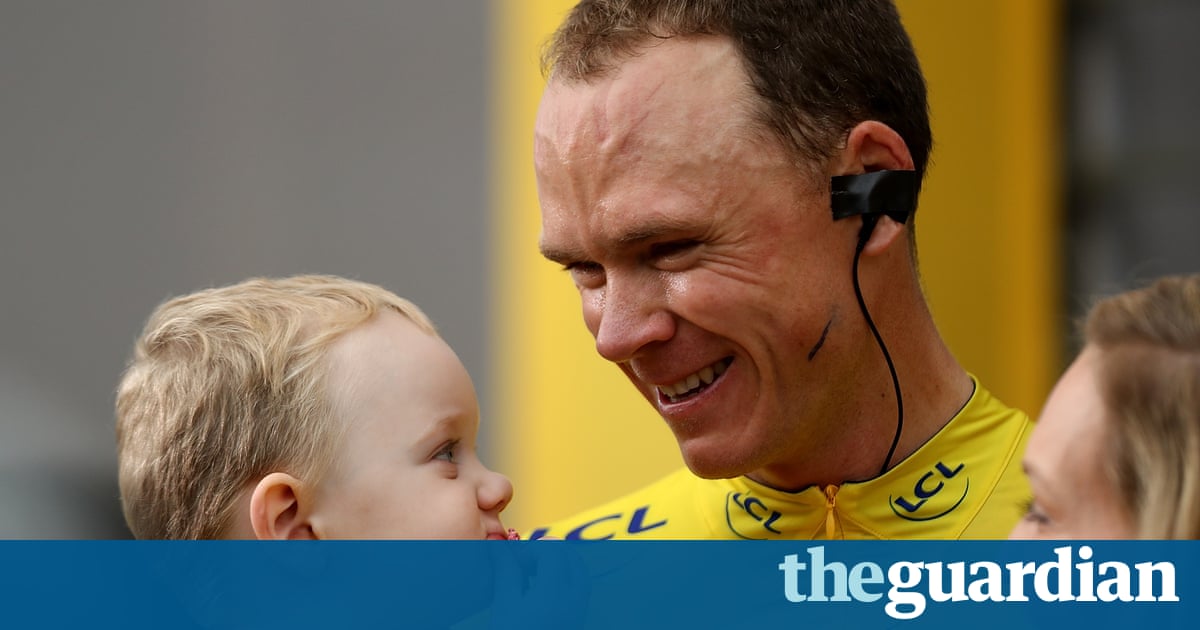 Chris Froome, with his fourth Tour de France in the bag thanks to one of the strongest final weeks he can recollect putting in, is now likely to move on to the Tour of Spain, depending on his form.
Ill have to see how I recover from this and how I back up in developing going into the Vuelta, Froome said. Its always been the plan to go on and do the Vuelta but Ill have to see how I shape up over the next 10 days and when I get back into training.
In the longer term Froome expects to continue riding for the next five years, although he is not sure how long his Tour winning sequence will last. Id still like to keep racing into my late thirties and keep vying for the yellow jersey. Id like to be here for the next five years, trying to win it, but it surely doesnt get any easier. This year was the closest its ever been for me and its only going to be harder next year. Im definitely get older.
Each year Im learning more, developing as a rider, becoming a more complete rider. Ive worked on my descend, my positioning in the bunch, but tactically Ive get more to learn. I hope I can still improve. Every year well have to try and adapt to whatever the Tour flings at us.
Looking back at this years Tour, Froome said he felt the conservative racing among the overall competitors was largely down to the course. It made it a much more cagey race between the main favourites once we make the climbings because there were so few summit finishes. We basically objective up following one another and, between us, we were afraid to lay it all on the line in case things didnt go well and there wasnt a back-up or an opportunity to rectify it. This year was certainly the hardest for me personally, given the lack of mountain-top finishes and hour trial kilometres compared to other years.
The goal was to be strong in the third week of the Tour and, especially after a couple of hard days in the Alps, its worked out really well. Tim Kerrison has been a major part of that and I have him to thank for the planning, coming into the Tour the style I did. I wasnt quite at my best in the Dauphin but Ive never felt this good in the third week of a Grand Tour. Even though I was pushing to the limit, I always felt as if I was in control.
Froome remains adamant that the ongoing issues around Team Sky principally the Ukad inquiry into allegations of possible wrongdoing at the team, which are denied by the squad should have no bearing on his fourth victory, that in no sense should they detract from it. No. They dont concern me, he said. Its genuinely something that really doesnt concern me and Im not going to garbage energy get myself caught up in it when it doesnt involve me.
Some might argue this is bordering on myopia but cutting oneself off from the world and compartmentalising surrounding issues is probably part of being a successful Tour rider. Asked about Sir Dave Brailsfords run-in with a journalist from cyclingnews.com, which built the news on the rest day, Froome devoted a similar respond: When you have a threeweek bike race, especially one thats been this close for the yellow jersey, its not something thats on your radar. Its just noise in the background. Its the same as a Frenchman running Boo at the roadside you hear it but it doesnt stop you pedalling or going in the direction you need to go.
Read more: www.theguardian.com