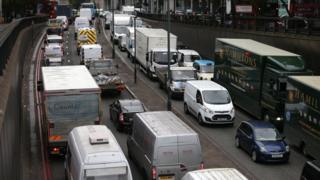 A speed limit of 20 mph will be imposed on all central London roads managed by Transport for London( TfL) in a bid to reduce road deaths.
All TfL roads within the Congestion Charging Zone( CCZ) will be subject to the limit by 2020.
Some critics said the speed limit would stimulate no difference because traffic already moves so slowly in the area.
The Vision Zero scheme is a collaboration between the London mayor, TfL and the Metropolitan Police.
Pedestrians hit by a vehicle driven at 20 mph are five times less likely to be killed than if they are hitting at 30 mph, according to the mayor's office.
A study found that about four lives a year were saved when a 20 mph strategy was rolled out in Bristol, but similar plans in Manchester were reviewed over concerns they were not reducing the number of accidents.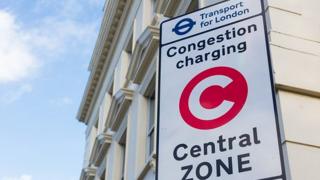 London Mayor Sadiq Khan also wants to introduce the 20 mph restriction on high-risk roads in London's suburbs, but these plans are subject to discussions with borough councils.
He said the "bold and far-reaching plans" will help to reduce the more than 2,000 people who are killed or seriously injured on London's roads each year.
"No death or serious injury on London's roads should be treated as acceptable or inevitable, " Mr Khan added.
'Standstill'
But Steve McNamara from the Licensed Taxi Drivers Association said the limit will construct little difference.
"Most people would love to go as fast as 20 mph in the middle of London, " he said.
"Average traffic speeds are 6mph in service centres – we have the lowest traffic velocity of any city in Europe, barring Moscow.
"I can't think of anywhere in central London it would make any difference at all, at the least in the daytime. Those roads are all at a virtual standstill."

TfL managed roads subject to the new 20 mph limit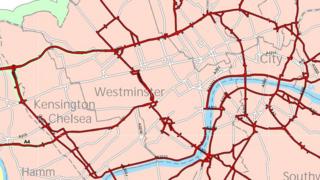 Victoria Embankment Upper Thames Street Underpass Thames Street Tower Hill Millbank Lambeth Bridge Albert Embankment Blackfriars Road The A11 in Aldgate The A2 in Borough