The race leader Marcel Kittel tweeted a photo of his bloodied face after an incident involving Andriy Grivko during stage three of the Dubai Tour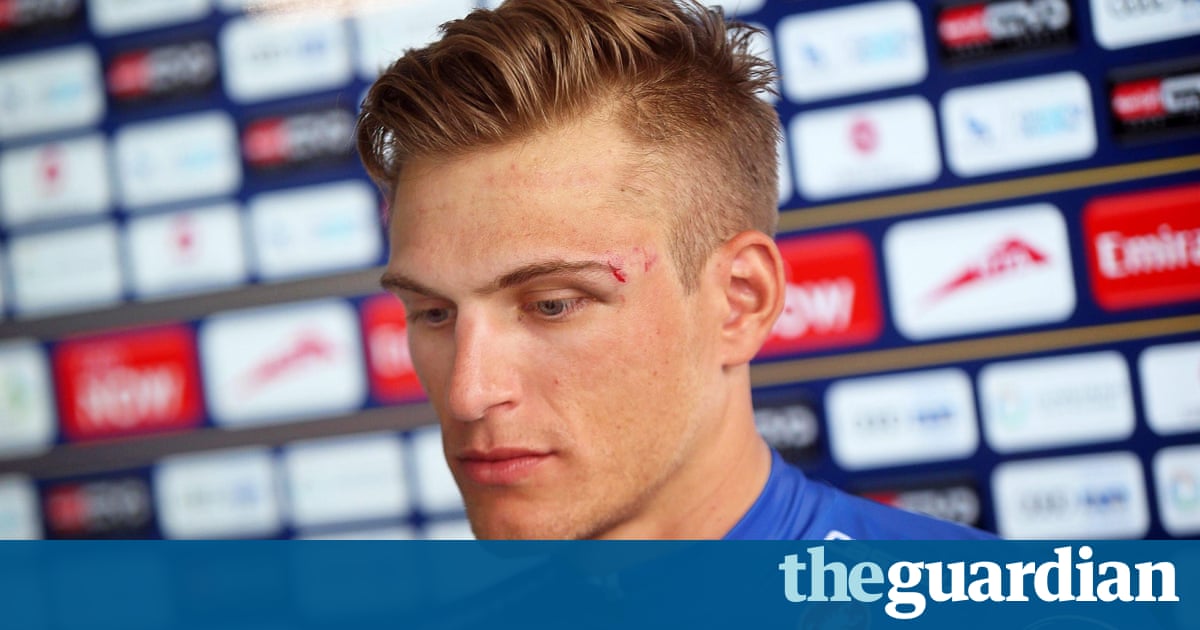 There was controversy on stage three of the Dubai Tour after the race leader, Marcel Kittel, said he was punched by Astanas Andriy Grivko during the course of its race. The Ukrainian Grivko was disqualified by organisers after the stage was over and Astana issued an apology to Kittel and his QuickStep Floors team, but that was not enough to placate the German sprinter.
Kittel posted a picture on his Twitter feed proving him bloodied from the jolt, and wrote: I wont accept an apology for this. That has nothing to do with cycling. What Grivko did is a shame for our beautiful sport.
Kittel had won each of the days opening two stages in a race which strongly prefers sprinters, but was outside the top 10 on day three as his former Giant team-mate John Degenkolb , now with Trek-Segafredo, took stage accolade. Afterwards, Kittel suggested his disappointing finish was related to the incident with Grivko, which happened early on the 200 km stage from Dubai to Al Aqah.
When we passed a building site, the sand began blowing and as soon as we went into the crosswinds we were fighting for stance, which is always stressful, and Andriy Grivko punched me, Kittel said on his teams website. I actually cant is how he can do something like that.
I get that riding in the crosswinds is always tense, but it dedicates him no right to act like that. He could have hurt my eye. Its a real dishonor what happened. In the finale, my mind wasnt 100% on the sprint, but I am happy I have no big injuries and I maintained the lead.